The Natural Way promotes herbal products as part of the daily eating plan. These products are based upon herbs, vitamins and minerals which are carefully prepared to assist your weight loss programme and to help you keep fit.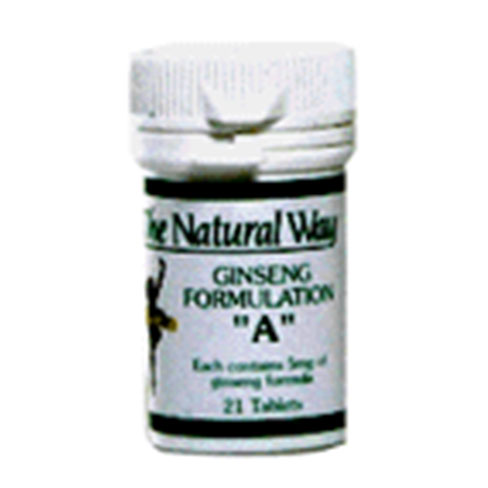 The Natural Way - FORMULATION 'A'
Exclusive to The Natural Way from China, the special food supplement, Formulation 'A' is a rare form of ginseng which is reported to aid digestion whilst losing weight and promoting inch loss. This herb is known in China to be a superb tonic to promote energy and health.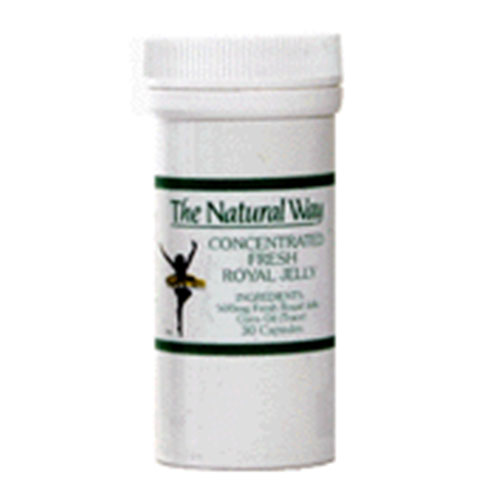 The Natural Way - ROYAL JELLY
The Natural Way Royal Jelly is considered to be China's best. 500mg of fresh Royal Jelly and is concentrated into an easy to take capsule. It is found to be a remarkably complete substance offering trace amounts of many nutritional elements needed for a healthy diet.
The Natural Way Royal Jelly contains the 10 essential amino acids the human body needs to obtain from an outside source. Without these amino acids the body cannot synthesis new tissue. Royal Jelly contains vitamins A, D, E, K and C plus the complete B complex vitamin along with 18 enzymes and 28 further elements.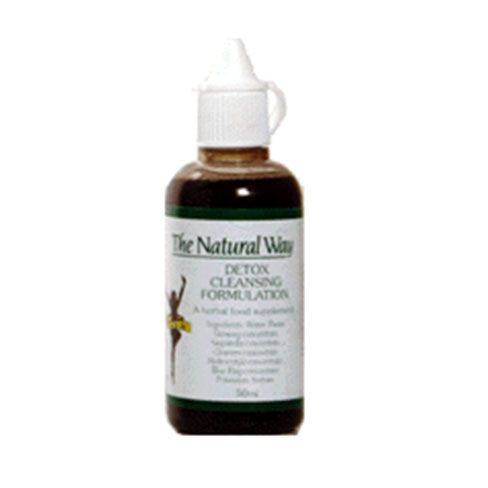 The Natural Way - DETOX
Detoxifying and cleansing the body has long been known to improve general health and well being. The Natural Way Detox herbal food supplement contains some of the finest herbal concentrates from all over the world. The product is designed to benefit many of our bodily functions.
ROYAL JELLY INFLUENCES SEX GLANDS
Dr Paul Niehans (world famous Swiss surgeon, has worked with hormones for many years) noted that Royal Jelly seems to activate the glands of internal secretion. This might account for the stimulating effect on sexual activity.
ROYAL JELLY AND HIGH BLOOD PRESSURE
Royal Jelly contains Acetylcholine, which dilates the blood vessels and is, therefore, used to treat Hypertension (High Blood Pressure).
ROYAL JELLY AND HEART COMPLAINT
Cardiovascular conditions including Angina obtain great help from Royal Jelly which was also shown to reduce blood Cholesterol levels.
ROYAL JELLY - FIT FOR A PRINCE
The "Adelaide News" newspaper (January 22, 1979) reports that Prince Philip has a regular supply of Royal Jelly sent to Buckingham Palace - he suffers from Rheumatic disease and has Arthritis in his hands.
As reported by Naum Loyrish in "Bees and People" Mir Publishers, Moscow, Dr Joseph Matuszewski considers that:
Royal Jelly normalises metabolism
Has a diuretic effect
Can be used to prevent obesity and emaciation
Builds up resistance to infections
Regulates the functioning of the endocrine glands
Is beneficial for arteriosclerosis and coronary deficiency
ROYAL JELLY AND INCREASED LIFE SPAN
Experiments in the U.S.S.R. have shown that the life span of animals fed very small amounts of Royal Jelly is increased by a third. It causes chickens to lay twice as many eggs and stimulates old fowls to begin laying again.
Formulation "A" is sold only as an aid to digestion. All of our products are sold only as part of The Natural Way Weight Loss Programmes. In no way do we wish to state. imply or infer that any product can prevent, diagnose, cure or alleviate any disease, ailment, defect or injury. Always check with your doctor if you are on medication, before changing your daily routine.